*Available In Store & For Delivery*
Call for Appointment Today!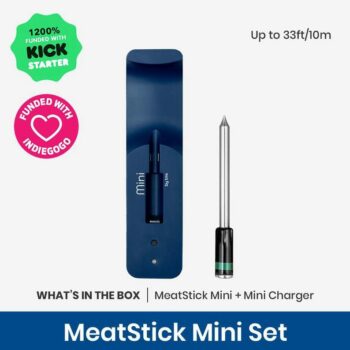 World's Smallest Meat Thermometer
The MeatStick is the first wireless meat thermometer designed just for American barbecue. It can withstand the harshest cooking environments from smokers to grills, withstanding meat temperatures of up to 212°F for 24+ hours to help you make the juiciest, smokiest brisket, all while keeping an eye on your smoker's cooking temperature.
> Ceramic Handle | withstands up to 572°F
> Stainless Steel Probe | withstands up to 185°F
> Deep-Fry, Sous-Vide & Dishwasher Safe
> Temperature Range: 32-185°F
> Battery Life: 8 hours+
> Powered by 2 AA Batteries (not included)
> Magnetic Back for Easy Access