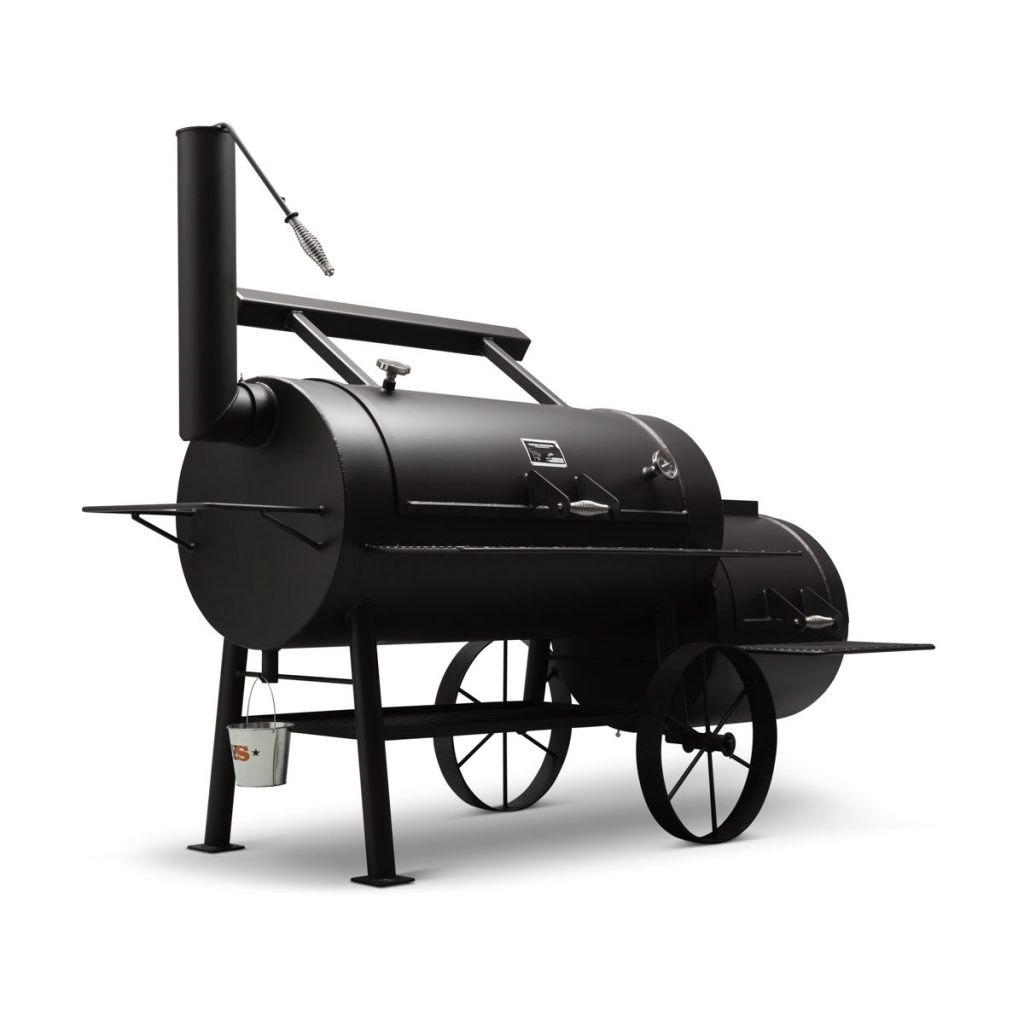 Starting At $3,999.00 + shipping
Is the quality of your barbecue increasing the size of your gatherings? The Kingman is sized to make light work out of preparing unbelievable smoke infused meats for crowds of 100 and more. The key is the Kingman's consistent heat management characteristics, which efficiently draws heat and smoke from the offset firebox. Adding to the Kingman's competition-grade status is an extensive list of standard features including a cooking door counterweight, dual-thermometers, Heat Management Plate, top slide out shelf and a firebox grill grate. With the Kingman is at home doing commercial catering, competing in BBQ competitions or in the backyard with friends.
Cooking Surface 2,242 Sq. Inches
Two 22.5″x23.25″ Cooking Grates in Main Chamber 
20″x39″ 2nd Level Slide-Out Shelf
18″x23.25″ Cooking Grate in Firebox 
Overall Length 91.75″ 
Overall Height 64″ 
Overall Depth 41.25″ 
(Including Front Shelf) 
Weight 932 lbs
Pot Warmer
Heat Management Plate 
2nd Level Slide-Out Shelf 
Stay Cool Handles 
Wagon Wheels 
Grease Drain 
Offset Firebox 
Log Grate 
Door Counter Weight 
Temperature Gauges
Charcoal Grate for Cooking Chamber (+79.00)
Propane Log Lighter (+79.00) 
Probe Port (+39.95) 
Square Fire Box with Boiler Style Door (+450.00) 
10 Gauge Stainless Steel Front Shelf (+250.00) 
Charcoal Basket for Firebox (+189.00) 
Book now for the best in Class Smoker
You can also book an appointment by either filling the form on our website or by simply giving us a call.