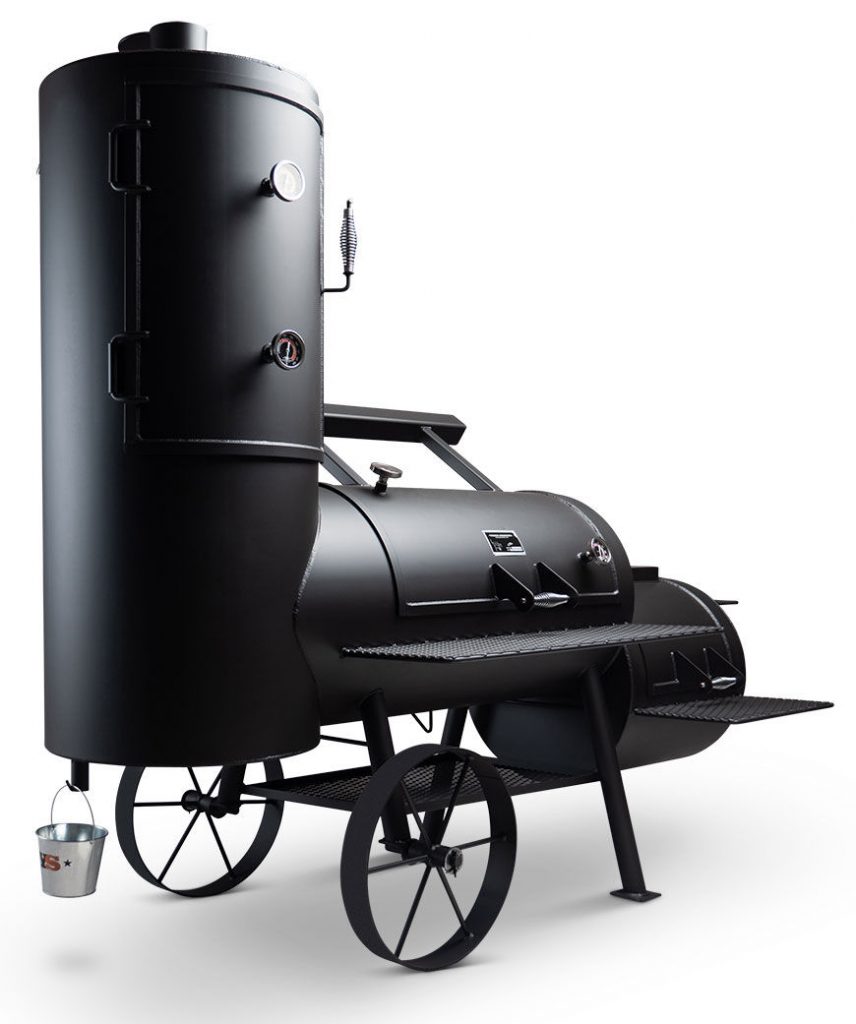 Starting At $4,969.00 + shipping
Now you've done it, the whole neighborhood is begging for your barbecue. The Durango 24″ will deliver. With 4,141 total inches of cooking surface: 418 square inches of direct grilling surface in the firebox, 1,691 square inches of horizontal indirect grilling surface on 2 shelves and 2,032 square inches (5 shelves @ 406 square inches each) of slow smoking surface in the vertical chamber.
Quickly achieve 700 degrees for searing steak, 400 degrees for indirect grilling, 200 – 250 degrees for barbecuing or down to 150 degrees for slow smoking and warming. Yes, it's that versatile. Remove the top rack(s) in the vertical chamber and gain access to the Durango's hanging bar for hanging your favorite slow smoking foods. As with all Yoder products, the heavy ¼inch steel construction and efficient air flow management system produce blue ribbon results, with minimal effort.
Cooking Surface 3735 Sq. Inches
Two 22.5″x23.25″ Cooking Grates in Main Chamber
Four 22.75″ Dia. Cooking Grates in Vertical Chamber 
18″x23.25″ Cooking Grate in Firebox
19.25″x33.5″ 2nd Level Slide-Out Shelf 
Overall Length 94.75″ 
Overall Height 83.75″ 
Overall Depth 42.75″ 
(Including Front Shelf) 
Weight 1288 lbs
Pot Warmer
2nd Level Slide-Out Shelf 
Heat Management Plate 
Door Counter Weight 
Stay Cool Handles 
Wagon Wheels 
Grease Drain 
Offset Firebox 
Log Grate 
Temperature Gauges
Charcoal Grate for Cooking Chamber (+79.00)
Propane Log Lighter (+79.00) 
Probe Port (+39.95) 
Charcoal Basket for Firebox (+189.00)
Book now for the best in Class Smoker
You can also book an appointment by either filling the form on our website or by simply giving us a call.