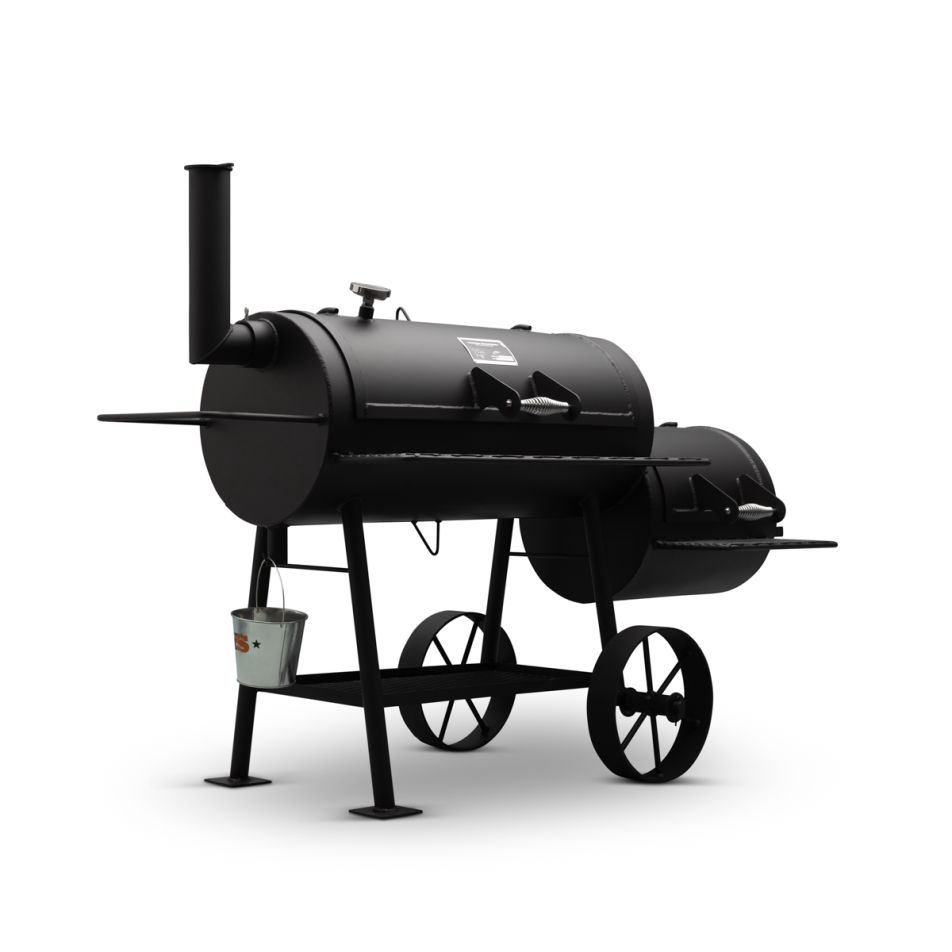 Starting At $899.00 + shipping
"The Cheyenne" moves you beyond simply grilling and into the world of slow smoking and barbecuing. The difference is this; the heat and smoke are drawn through the cooking chamber indirectly, the indirect heat is the secret to producing moist, super tender meat with that rich smoky flavor. Whether you are feeding your family or a gathering of a dozen people put the Cheyenne to work for you and be prepared to enjoy Blue Ribbon results.
Cooking Surface 703 Sq. Inches
Two 16.75″x15″ Cooking Grates in Main Chamber
One 13.75″x15″ Cooking
Grate in Firebox
Overall Length 68″
Overall Height 48″
Overall Depth 30.75″
(Including Front Shelf) Weight 315 lbs
Stay Cool Handles 
Wagon Wheels 
Grease Drain 
Offset Firebox 
Log Grate 
Temperature Gauge
Heat Management Plate (+95.00) 
Charcoal Grate for Cooking Chamber (+37.00) 
Propane Log Lighter (+79.00) 
Pot Warmer (+45.00) 
Probe Port (+39.95) 
Charcoal Basket for Firebox (+129.00)
Book now for the best in Class Smoker
You can also book an appointment by either filling the form on our website or by simply giving us a call.